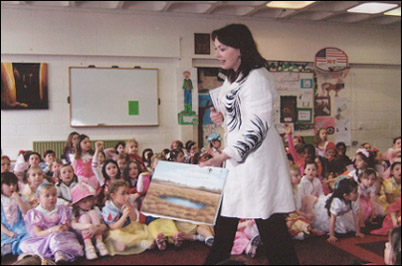 Anita Hendy has great pleasure in presenting to readers all over the world, her exclusive range of 'living books' .
Click the links on the menu (left) for details of each of Anita's books.
All the books are available to order from this website.

Read more about Anita Hendy...
ANITA HENDY
WELCOMES YOU TO DISCOVER
A MAGICAL TRAIL OF HER BOOKS,
In; Allen, Co, Kildare, Ireland.
Read More about the Trail here...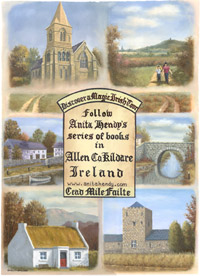 This website uses the PayPal secure payments system. All transactions are processed through PayPal and none of your credit card or bank account details are seen by us.
All colour illustrations by Sean Conlon